Central Ohio's oldest vines
Shamrock Vineyard would like to welcome you to the first successful wine-grape planting in Central Ohio. In 1971, Dr. Thomas N. Quilter and his wife, Mary, started planting in the midst of grain fields next to a small farmhouse, just outside of Waldo, Ohio.
Today, the legacy, wines, and vines are now being cared for by the watchful hands of grandson Thomas Van S. Creasap after Dr. Tom's passing in March 2006 and Mary's in January of 2010. Shamrock Vineyard will be celebrating its 39th year of operation in 2023.
A Light Wind Swept Over The Vines, And All Nature Laughed In The Sunshine.

We would love to host your small weddings, wedding anniversaries, bridal showers, family reunions, graduations, and group meetings.
Shamrock Vineyard invites you to our 23rd annual Twilight Dinner series. Each evening includes a wine tasting, one bottle of Shamrock wine per couple, a catered dinner and live music.
Our sweetest wine. Enjoy the bouquet and taste of the vineyard. A blend of Edelweiss, Niagara, and Cayuga. 
German style, fruity, slightly sweet.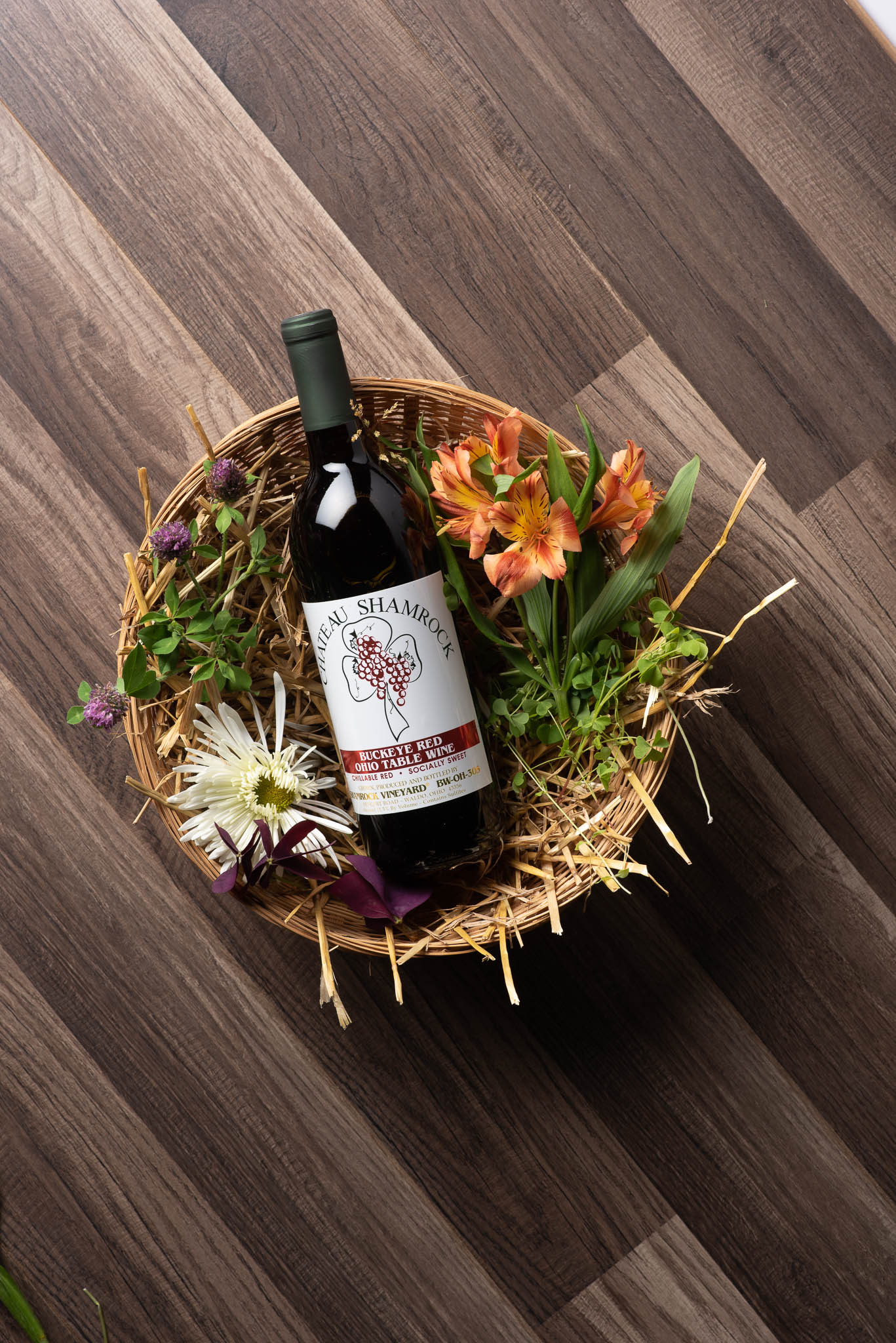 A traditional eastern American wine. A chillable red for cookouts and pizza. Socially sweet.
We Are Open!
Join us for tastings on Friday and Saturday from 1pm until 6pm unless otherwise noted on our Hours and Contact Page. Curbside pickup still available Mon – Thurs by appointment and on Friday and Saturday during tasting hours.
       Please call in advance.         
740-726-2883