EVENTS
Let shamrock host your special event
We would love to host your small weddings, wedding anniversaries, bridal showers, family reunions, graduations, and group meetings.
Please contact us for more information.
Twilight Dinners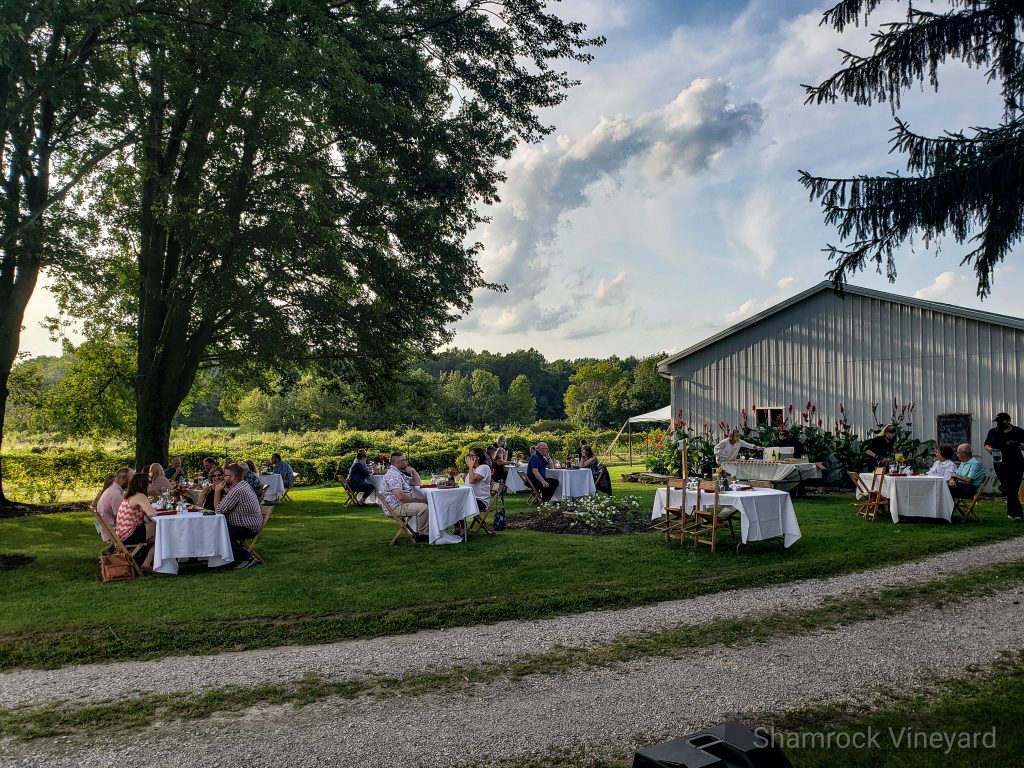 Shamrock Vineyard invites you to our 22nd annual Twilight Dinner series. Each evening includes a wine tasting, one bottle of Shamrock wine per couple, a catered dinner and live music.
Dates for 2023 Twilight Dinners
August 19, 2023
September 9, 2023
September 30, 2023
We would love to see you at our next Twilight Dinner!